Sustainability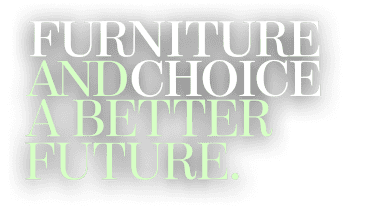 Our commitment to sustainability
We only manufacture with responsibly sourced wood
And we help our customers recycle their furniture
And we use recyclable packaging where possible
And we plant a tree for every order
Together we'll plant 500,000 trees.
---
We plant a tree for every order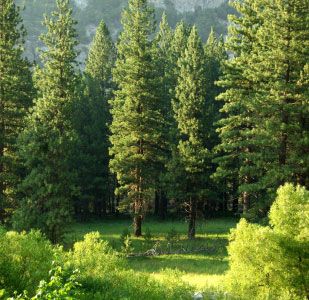 Why trees? Planting trees is one of the best ways to tackle climate change - that's why a portion of our proceeds goes to planting trees through Ecologi. Our goal is to plant 500,000 trees in five years.
What is Ecologi?
Ecologi is a UK-based company that uses funding from its subscribers (like us) to plant trees and offset carbon around the world. Since 2019, they've planted 36 million trees worldwide and their mission is to plant 1.7 billion trees by 2030.
Where does Ecologi plant trees?
In the UK, they work with registered charities like Protect Earth and environmental organisations like The Future Forest Company to plant trees in England, Wales and Scotland. Globally, their funds plant trees in Africa, Latin America and Southeast Asia.
To learn more or get involved, check out https://ecologi.com/furnitureandchoice.
Stay tuned for our updates as we plant more trees each month!
---
Responsibly sourced wood
All of our products - like our sofa frames and wooden dining tables and chairs - are made with sustainable timber from managed forests.
Managed forests adhere to strict guidelines to prevent illegal logging and deforestation, and protect natural biodiversity and wildlife.
At Furniture And Choice, all our wood products meet European Timber Regulation (EUTR) standards and we have gone beyond this with a commitment to use managed plantation timber exclusively.
Responsible manufacturing
We have due diligence procedures in place with our suppliers to ensure that timber is compliant
Some of the sustainable wood types that we use in our furniture include acacia, poplar and rubberwood
We utilise as much of the plantation timber as possible, for example the MDF that we use comes from rubberwood and from a timber perspective this utilises nearly all of the timber and reduces wastage of the raw material
Similarly, oak veneer is made from thinly slicing the timber and utilises nearly all of the oak tree. A veneer can be a sustainable option as it uses less wood to produce the same look as solid wood furniture
We have a firm policy of not using timber from plantation on land reserves, rainforests, newly felled forests, or woodland areas
---
Recycle or donate your furniture
Our customers told us how difficult it is to remove their old furniture, so we created a tool to help them find their nearest recycling and donation centres.
Use our Recycle or Donate Tool to dispose of your old furniture legally and sustainably. This handy online tool maps over 700 furniture recycling and donation centres across the UK - simply key in your postcode to find your nearest centre.
---
Recycling product packaging
Our products are packed in a carton made from recycled pulp and with recyclable plastic bags where possible. When delivering our products to customers, our two-man delivery service takes away the packaging and recycles the cardboard. We are also striving for alternative packaging methods to decrease our one-time use of packaging materials.
Our responsibility to the environment includes being compliant with the Consumer Information Obligation. In order to meet this, we provide information detailing recycling advice and guidance for our customers, including how and where to recycle, a guide to recycling symbols and top recycling tips.
The overall aim is to ensure that our customers are aware of their recycling responsibilities and have the correct information to become more environmentally friendly in the home and work-place, all of which is focused around the traditional waste hierarchy principles of Reduce, Reuse and Recycle. This information is available at https://www.complydirect.com/the-recycling-room/.
---
Sustainability in our workplace
At Furniture And Choice, none of our waste goes to landfills. Our warehouses separate plastic and cardboard from our product packaging and send it to recycling centres. And in our offices, we separate cardboard, paper and aluminium for recycling, and send our waste to a local power station to use as fuel.
We also participate in the Cycle to Work scheme, a tax-free employee benefit that helps our staff get a brand new bike and equipment for a healthier, more active lifestyle.